Physical Fitness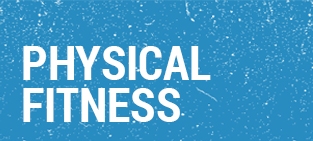 Pillar 3: Reshaping The Lives Of At Risk Young Men Through Physical Fitness
Accomplishing success in life begins with a healthy mind and body. Op C.O.Y. uses a strict regimen of physical activity to help young men at risk achieve success. In fact, according to the CDC, the benefits of regular physical activity may help improve students' academic performance, including:
Academic achievement and grades
Academic behavior, such as time on taskFactors that influence academic achievement, such as concentration and attentiveness in the classroom.
Young Men At Work
Six days a week, our campers spend up to 2 hours a day, out on the field, engaged in exercise. Op C.O.Y. uses physical activity to help reshape at risk young men's bodies, and more importantly reshape their minds through rigorous and strenuous activity.
Safety and injury prevention is always a priority while building strength, endurance, and stamina. Young men come in to Op C.O.Y. at risk, but when they leave they're ready to step onto the field of 'life' and win!
To learn more about how the physical fitness component of Op C.O.Y. reshapes the minds and bodies of at risk young men, call us at 805-466-5780 or contact us here.